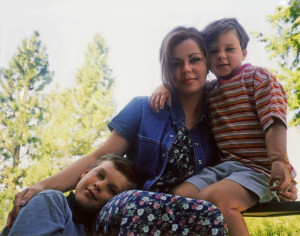 "One day, you'll miss this time." she said, "They grow up so quickly."
Exasperated with my two young sons, one of whom was temper-tantruming in the grocery cart, I looked up in disbelief at the woman who stood in line in front of me.
Really? I would miss changing poopy diapers and hearing the word "why?" 47 times an hour? I would miss the bedtime routine that never ended and making kid-friendly yet heart-healthy lunches at 6 am? I would miss the wrestling matches as I stuffed them like little sausages into their winter gear before stuffing them once again into the ridiculously engineered car seat? Really? I would miss this?
As it turns out, yes. I would miss it. I would miss them – in fact, I would long for those little boys.
I can remember my first Mother's Day like it was yesterday. Well, maybe not yesterday (it was the year 1991 after all), but the memory of how I felt on that day is permanently inked on my heart. My baby son gave me a "World's Best Mom" mug and I was overjoyed to display my very first Mother's Day card, courtesy of Hallmark.
But my fondest memories of Mother's Day would come a few years later, when my children were old enough to realize that this special day was all about Mom, yet still young enough to willingly cuddle with me in bed as we shared the misshapen pancakes they had messily – but lovingly – prepared for my breakfast.
As we grow older and our own lives get busier, it's harder to show Mom all year round how much we appreciate her. So it's nice to have one special day dedicated to appreciating her and all that she does for us.
Although I have no problem at all receiving gifts from the mall (especially sparkly ones!), my favourite presents have always been kid-crafted: hand-made cards and odd-looking flower bouquets my sons fashioned out of egg cartons, pipe-cleaners, and Popsicle sticks. I will never part with these treasured possessions but, like most mothers, what I treasure most are not things at all. What I treasure most are my memories.
So this Mother's Day, instead of spending your money at the mall, spend your time with Mom and give her what she really wants: You.
Here are five creative ways for you to make some special memories with Mom, all without breaking the bank:
1.   Treat Mom Like Royalty by Serving Afternoon Tea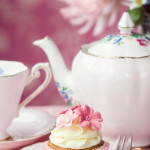 Specialty tea served in shabby chic teacups along with small pastries, scones, and delicate finger sandwiches is the ultimate way to make mom feel like a princess for the day. You could even break out that tiara collecting dust in your Halloween drawer!
2.   If You Can't Be With Mom, Send Your Love Via Cyberspace
If you can't physically be with your Mom on Mother's Day, after you've called her (yes, you have to do that!), spend the day with her virtually! Facebook, Instagram and tweet your love, memories, and photographs with her all day long to let her know you wish you could be there.
3.   Don't Just Buy Flowers: Plant them – Together
A bouquet of freshly cut flowers is lovely, but in a week they'll be gone and your mom will be left with an empty vase. Why not head over to the local nursery and choose some pretty annuals in Mom's favourite colours instead? Spend time together planting a container garden as a floral expression of your love that your mom will enjoy for months to come.
4.   Surprise Mom With A Picnic Outing
Pack a picnic lunch featuring of all your mom's favourites and take her on a surprise walk down memory lane. Just tell her what to wear – you can even blindfold her! Maybe your walk will lead you to the park that she brought you to as a child. She'll love reminiscing and spending one-on-one time with you.
5.   Pamper Mom With a Morning of Beauty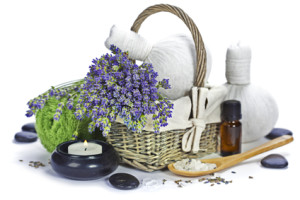 Moms always need their "Zen time" and there's no better place to get it than at the spa. But the spa can be an expensive treat. Instead, you can easily create a "spa at home" experience for Mom that she will love. Let mom relax and luxuriate by lighting a few scented candles and drawing a fragrant bath, accessorized of course by a festive glass of freshly squeezed orange juice with a splash of bubbly. When she's done bathing, treat her to an at-home facial by slicing some cucumber for her eyes and whipping up a moisturizing avocado face mask. She'll feel soft, smooth, and loved by you.
The possibilities for showing your mom how much you love her by spending time – rather than money – are as endless as your imagination.
* * *
Linda Stuart is a Life-Cycle Celebrant / Officiant located in Toronto, Ontario.