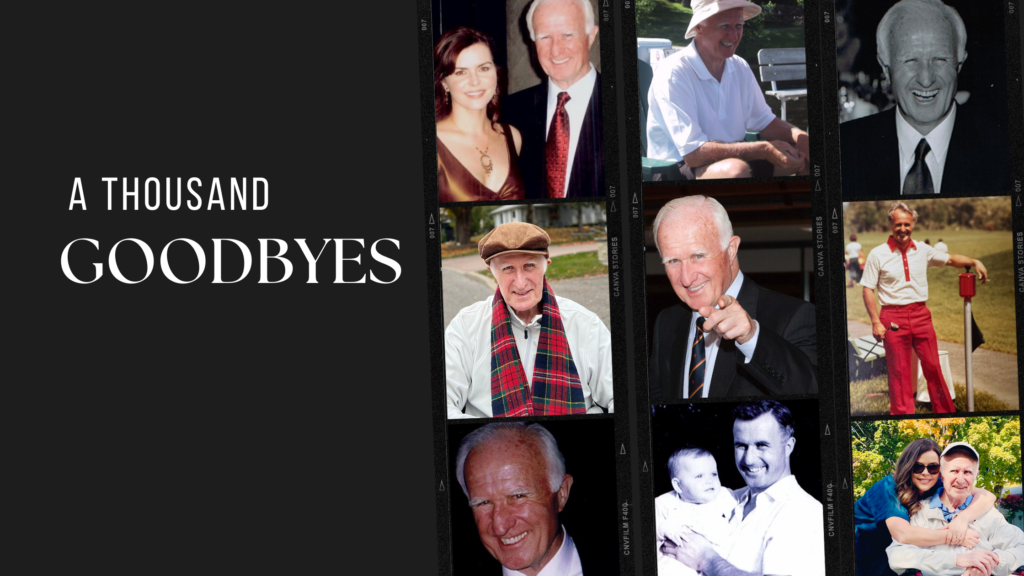 "How much do I love you?" I asked with a smile. His cloudy eyes met mine as he slowly spread his hands as wide as possible.
"That's right, Dad – to the moon and back, forever and always." He tried his best to lift the corners of his mouth into the smile that lit up countless rooms – and lives. The smile I said goodbye to months ago. "Moon and back," he softly repeated. I kissed his cheek and combed my fingers through his wispy snow-white hair.
I longed to hug him like I used to, but his body, now confined to a rented hospital bed and wheelchair, was too thin and frail. He looks at me intently, like he's trying to say something. "I know you love me too, Dad," I remind him as I hold back my tears. When one finally escapes and trickles down my cheek, I let him wipe it away with his shaky but determined finger.
The newspaper he can no longer read rests beside him on the bed – his morning ritual now lasts all day, but the pages are never turned. In the background, I hear the blender whizzing in the kitchen as my dad's caregiver purées his next spoon-fed meal. The persistent cough and unsettling gurgling in his throat remind me that he has forgotten how to swallow and is at constant risk of aspirating, which is how many people with dementia eventually die.
We don't have conversations anymore, but our hearts still speak to each other. Sometimes, he responds to my words with a faint "yes" or a "no," a gentle chuckle, or a wink of his eye, but mostly, I hold his hand and tell him stories. I'm not sure he always completely knows who I am, but he knows I am someone who loves and adores him, which brings me comfort, and I hope the same for him.
"Ok, Dad – I'm going to go now and let you have dinner. Bye – I'll see you soon!" I said as cheerfully as I could.
I am painfully aware that each farewell could be the final, but with each hello, I say goodbye to a part of him that has vanished since my last visit. Because while others might say they "lost" their loved one after death, with dementia, you lose them while they're still alive.
People often refer to loving someone with dementia as the "Long Goodbye," but it's more like a thousand little goodbyes for me. According to the "7 Stages of Dementia," he is in the last stage. He sleeps more, talks less and needs round-the-clock care to do everything – bathing, toileting, dressing, feeding.
Over and over, I hear his strong voice from the past, "Don't let me get like that," he'd say, referring to elders suffering from poor health. But we never believed that would happen, so, unfortunately, that's where the conversation ended. And now he is very much "like that" and even worse.
When I was eight, I watched helplessly as my father nearly succumbed to a strong undertow on a beach in Mexico. I will never forget that terrifying moment when I realized my dad was not invincible. Since that day, my greatest fear was that he would leave this world too soon. But now, that fear competes with one that he will stay too long.
I'm afraid that the longer he is like this, the harder it will be for me to remember his Hollywood smile, sparkly eyes, and how he could captivate a room in the most unassuming way. I want to hold on to the memories of the witty, intelligent man whose advice was highly sought after in matters of both business and the heart. I want to remember the respected leader and proud Scotsman who disproved notions of being cheap by exuding kindness and generosity in every way he could.
I have been saying goodbye to my dad for years now. I'm not sure how the grief system works, but when he finally dies, do I get any points for the tears I've already shed, or do I "go back to start" and grieve all over again from the beginning? All I know is that while he is still here, there is a tiny glimmer of hope that he'll come back – even just for a few minutes so he can tell me what his eyes so desperately want to say.
I am Martin Stuart's daughter. I have said those words with gratitude and pride for all of my life, and I have loved him every day with all my heart. It may seem strange for a woman my age to identify as a "Daddy's Girl," but I do and always have.
But who is a Daddy's Girl when her daddy dies?
I will find out soon enough, but one thing I know with certainty: I will not say goodbye to her.
* * *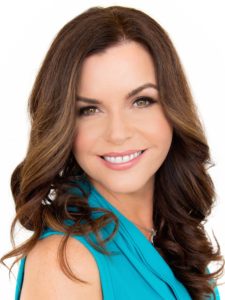 AUTHOR: LINDA STUART Linda Stuart is a Life-Cycle Celebrant, Writer and Speaker in Toronto, Ontario. Specializing in funerals and weddings, Linda's passion is bringing stories to life through meaningful ceremonies. You may also like: Are We Dead Wrong About Closure? ** When I Die, Please Do Something ** 10 Things I Wish You Knew About Funerals