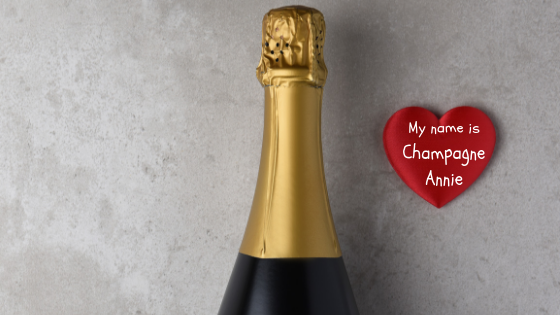 Our lives are made up of stories. I would like to share with you one of my mother's.
Her name is Anne, but at the Dotsa Bitove Wellness Academy, they call her Champagne Annie.
You see, my mother loves to dance and she loves the sound of music that makes her want to dance but my mother's most favourite sound in the entire world is the "pop" of a champagne bottle being uncorked.  When she hears that sound, she giggles like a 3 year-old and jumps as high as her 84 year-old double hip-replaced body will allow. And every time she says the same thing in her little Scottish accent, "Oh how I love that sound."
It's one of the few predictable events we can still count on and has become one of my favourite moments with her. It's when we can laugh and for a few seconds, nothing has changed and we are gifted with a glimpse of who she used to be.
Because that's the truth of dementia. It doesn't go away, it doesn't get better, it doesn't slip into remission. It slowly changes the people we love until we almost don't recognize them. And they don't recognize us.
And for as debilitating as dementia has been for my mother and our family, her childhood was a close second.
She attended a convent school in Glasgow and despite not remembering much about today or yesterday, sadly she remembers the details of those gray days in vivid colour. Cruel doesn't begin to describe the emotional and physical pain she experienced. Strapped across her hands for dropping stitches in her knitting class and regularly sent to the corner with a dunce cap on her head, her childhood nicknames were anything but kind. Humiliated and told repeatedly she would never amount to anything, as a child we often believe what we hear. I wish I could tell you that she overcame this abuse and climbed the walls of doubt they built around her, but regrettably, her fears of rejection, failure and never being good enough became her story.
When I first heard about the The Bitove Academy, never in a million years did I think the mother I knew would have the confidence or self-esteem to attend. To walk into a room full of strangers, risk being judged and criticized without my assuring father by her side was almost unimaginable. Thankfully, I was firmly encouraged to bring her anyway for a short visit (thank you Vonna.)
My mom was greeted with sincere warmth and genuine smiles and led to a circle group of people who would become her new, and only, friends. Her best friends.
I watched from the back and on that spring day in 2015, I posted these words on social media:
"Today I spent the afternoon with my mother at the Dotsa Bitove Wellness Academy and hope was placed back in my heart as I watched her dance, sing, play piano, laugh and engage. When we left she said, "That was fun. I'm looking forward to coming back on Thursday!" I am so grateful for this wonderful place."
And today, along with my family, I am even more grateful for this wonderful place that means different things to different people. For my mother, it is the nurturing school environment that she never had – in fact, she calls it "her classes."  It is her place to go where she feels comfortable, accepted and more than good enough. It is where her friends are – the ones she made herself, not the wives of my fathers work associates or golfing buddies. And while she can't always remember what she did while she was there, she always remembers that she had fun.
Because of dementia, in many ways my mother has become a child again, but thanks to the Bitove Academy, she has been given the chance to re-write her story. And this time, she has a different nickname.
My mother's name is Champagne Annie.
* * *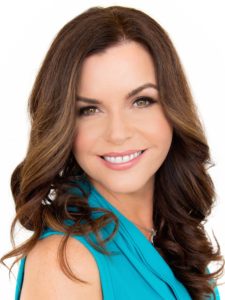 AUTHOR: LINDA STUART
Linda Stuart is a Life-Cycle Celebrant/Officiant, Writer and Speaker located in Toronto, Ontario. Specializing in funerals and weddings, Linda's passion is bringing stories to life through meaningful ceremonies.