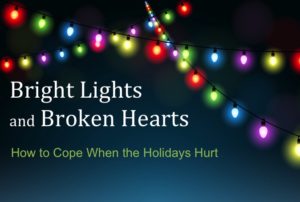 It's supposed to be the most wonderful time of the year: Bright lights, cheerful greetings, the jubilant faces of excited children, and tasty treats everywhere you go. It's a time for family to come together, for friends to celebrate, for treasured heirloom decorations to be dusted off and proudly displayed in places of honour. It's a time for reflection and gratitude and believing in something bigger than ourselves.
But for those who are grieving, the brilliant glare of the holidays can shine a little too brightly on the reality that someone we love is no longer here. Traditions and memories can trigger feelings of loneliness and thoughts of "what used to be." For those who have experienced the death of someone they love, this season can be anything but magical.
How to Cope with Holiday Grief
Holidays are based on ritual, but rituals are meant to evolve as we do. Often, we need to not only honour what came before; we need to evolve in order to cope and embrace a new normal. As author Elizabeth Gilbert said in an interview with Kerri Miller:
"We're allowed to make up rituals. We're here to find meaning and meaning is the way we make sense out of chaos. Do whatever you need to do to transition safely from one point in your life to the next."
If you have recently experienced the loss of a loved one, here are a few suggestions on how to cope during the holidays:
Create a New Holiday Tradition
If your family's traditions no longer feel right in the absence of your loved one, you can think of ways to modify them or create completely new ones, while still validating your feelings of loss.
Organize your own candlelight ceremony by gathering family and friends in a circle, each sharing a memory while lighting a candle, creating a circle of love and light.
Hang a special ornament on your tree in memory of your loved one.
Decorate a memory box that you can bring out every year and fill with treasures like photos, letters, and mementos.
Set a special memorial place during the holiday meal.
Write a letter to the person who has died and wrap it up like a gift.
Let Your Feelings Lead the Way
When you're coping with loss, you really can't predict how you're going to feel day-to-day or even hour-to-hour. Allow yourself to feel those emotions without judgment. They're not right, wrong, good, or bad – they just are. Maybe you agreed to attend a holiday soiree, but now that the day is here just the thought of putting on your party dress seems an overwhelming feat. Let your feelings, not guilt or obligation, guide you. And if you do decide to go to that gathering, maybe enlist a friend and have an exit strategy prepared in case you feel the need to leave the festivities early.
Do Something for Others
Reaching out to others promotes gratitude and can take the focus off our own feelings of sadness. Consider adopting a needy family or donating to your loved one's favourite charity. Visit seniors or volunteer at a food bank or soup kitchen. Engage in a random act of kindness and buy coffee for the person in line behind you. These simple gestures are what give life meaning and spark feelings of joy.
Don't Fake It
If celebrating doesn't feel right, take a year off. Or scale back. Attempting to do the same things as last year may only emphasize the empty space your loved one used to fill. This year, grief is a feeling my family is particularly acquainted with and adorning the outside of our home with bright, colourful lights just doesn't seem right—it contrasts too greatly with how we feel on the inside. So we have consciously decided to scale way back in all aspects of the holidays. Rather than spending time in the kitchen, for example, my family has decided to keep the focus on enjoying each other's company by playing games and telling stories, so we've arranged to have our holiday dinner delivered to us by an outside caterer. It won't take away our heartache, but changing things up a bit can help cushion the blow.
Treat Yourself
Book a massage, sign up for a course you've always wanted to take or start planning that vacation you've dreamt about for years. Maybe the gift you give yourself is as simple as the permission to curl up on the couch all day with a comfy blanket, hot chocolate, and a furry friend.
However you choose to navigate the holidays during a time of loss, be kind and gentle to yourself and remember to give yourself permission to feel joy. Losing someone we love is not something we will ever get over but it is something that, with time, we can get through.
Wishing you peace this holiday season and always.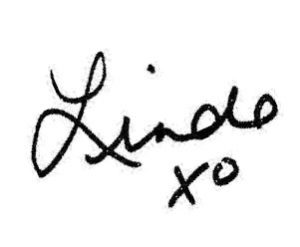 Linda Stuart is a Life-Cycle Celebrant / Ceremony Officiant located in Toronto, Ontario. If you enjoyed this story, you may also like: Accepting the Season of Loss , When I Die, Please Do Something